In 2018, Suzhou Qiyang New Material Technology Co., Ltd. and Changshu Institute of Technology jointly invented the invention patent for "a nano-dispersed long-acting water-based rust preventive liquid and its preparation method", which entered the substantive examination stage.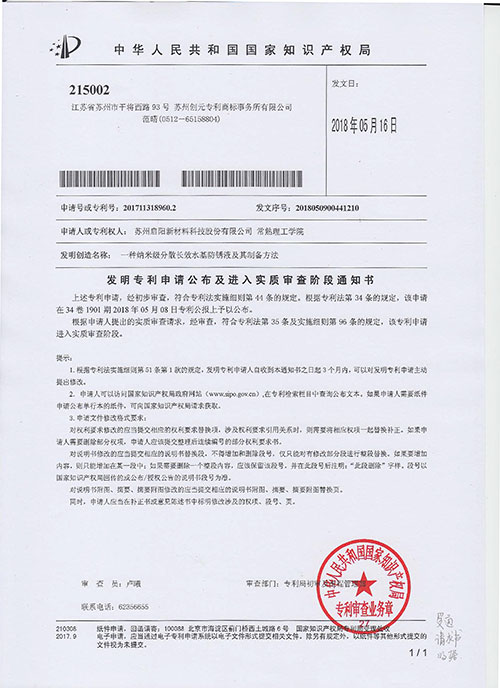 The application was published in the Patent Bulletin of Volume 34, Issue 1901, May 8, 2018.
In response to new market requirements, Qiyang will continue to improve its product innovation capabilities.Speed up transformation and upgrading and explore new development opportunities.